GLOBAL PATIENT RECRUITMENT
Patient Recruitment Solutions
Across The Globe
Sponsors and CROs can finally take control of their study recruitment with the most complete and innovative strategies on the market.
DIGITAL RECRUITMENT STRATEGIES THAT DELIVER
Patient Recruitment just got a whole lot easier!
Global Infrastructure
Experience in 30+ countries across the globe
Sophisticated Analytics
Real-time visibility to campaign performance
Individualized Site Support
Custom site-by-site support programs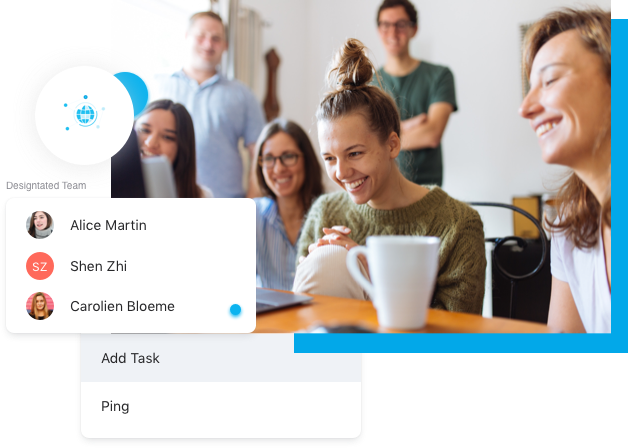 Global Infrastructure
With extensive experience in more than 30 countries across every therapeutic category, we design and adapt our recruitment strategies to local communities to get your study in front of the right people across the globe.
Sophisticated Analytics
Gain insight into your entire patient funnel. Our weekly analytic reports give you a step-by-step evaluation of your campaign, which makes it easier to evaluate how every dollar impacts study recruitment.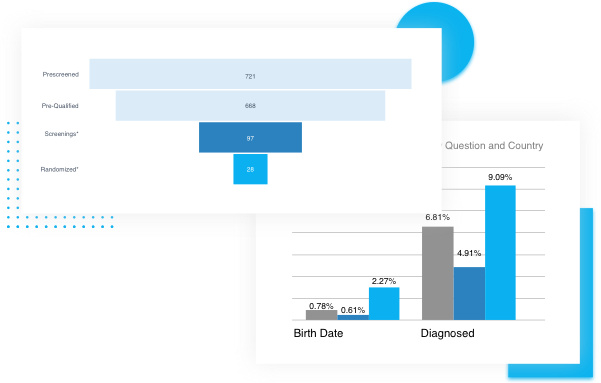 Individualized Site Support
Sites are the foundation of a study, and no two study sites are alike. From site follow-up to monitoring referral volume, here at Splash Clinical we tailor our services to fit each individual site to ensure they receive the support they need.
Landing Pages
We design, build, and host all study websites on our global servers.
Security & Confidentiality
We take patient health information seriously, and offer a multi-layer security protocol that ensures confidentiality and discretion.
Comment Manager
Our Comment Manager App is a Facebook-approved app that deletes and keeps record of all comments on social media ads and pages.
Site Engagement Services
Improve site engagement with our proprietary software and dedicated site communication specialists.
Transparency
Relationships are built on trust. We offer visibility to each strategy and piece of data.
Virtual Waiting Room
Never lose out on prospective patients again with our Virtual Waiting Room (vWR). Stay on top of referrals all the way through the recruitment funnel.
Call Center
Supplement patient outreach with our custom-fit innovative call center.
Precise Targeting
Pinpoint patient populations that fit your study's needs, from demographics to locations and interests.
Study recruitment has
never been simpler.
With our extensive experience and simple approach, we supercharge your patient recruitment funnel. Fill out the form to receive a quote for an online patient recruitment campaign specialist.